Example 1: Using Paulo Messina's Code Project sample
A minimalist use of the CResizeableDialog class as described by Paulo Messina at CodeProject .   Hope you find the following recipe useful. Visual Studio 2003 source code is downloadable from here.

1. Create a new MFC Project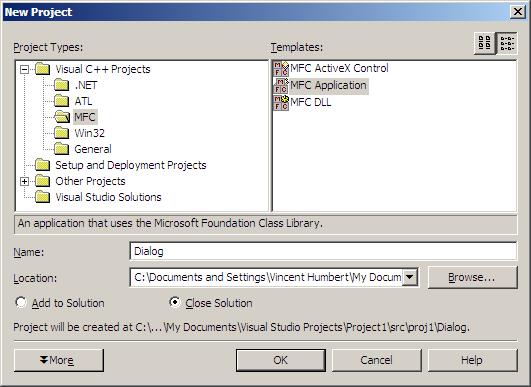 2.  In the resource editor, add a simple edit control that will be used to demonstrate how this resizing works: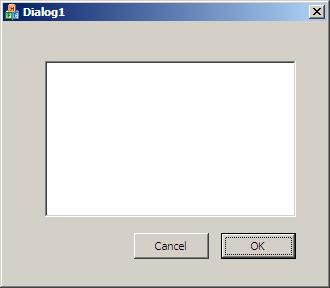 3. Download the CodeProject library to a location of your choice.
4. Add this downloaded project to the same dialog project you are working on.  To do this, right-click the topmost solution folder and select Add Existing Project: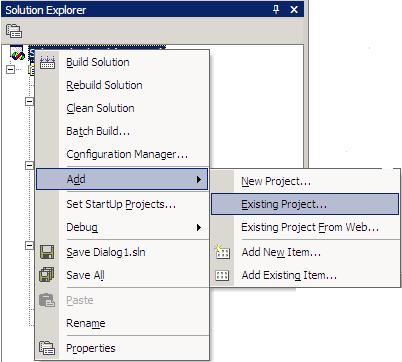 So that the extra project is added: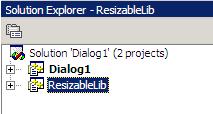 5. Right-click on the Dialog (or whatever you called your project)  folder and select "Set Project Dependencies", making sure ResizableLib is checked: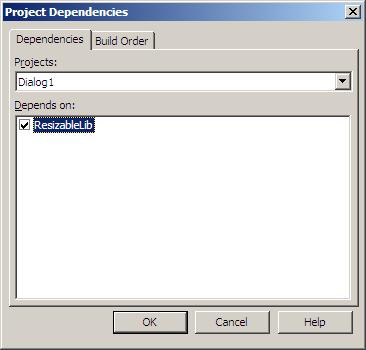 6. In the Dialog code make sure CDialog is replaced with CResizeableDialog at the following appropriate points.